Tim Balcon takes over from Sarah Beale next month
The Construction Industry Training Board has named its replacement for outgoing chief executive Sarah Beale.
Tim Balcon will take over from Beale, who had an annual salary of £150,000 a year, at the end of September after a month-long transition period.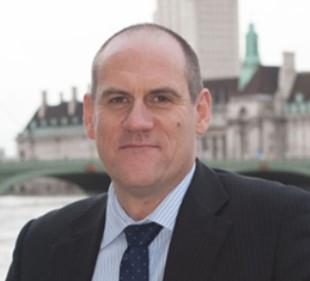 Balcon, who joins the CITB on 1 September, was chief executive of the Institute of Environmental Management and Assessment, a body for sustainability professionals, for over six years until 2019. He also ran the Energy and Utility Sector Skills Council (EU Skills) and before that the Gas and Water National Training Organisation.
He had been appointed chief executive of membership body Propertymark at the end of last year but resigned in February after just four months in the job.
Peter Lauener, CITB chair, said Balcon brings experience in skills and training and as well as leadership qualities.
He said: "This is a crucial time for construction skills across Britain, and the board is looking forward to working with him to drive forward our strategy to meet the skills needs of employers."
> Also read: Nine testing centres suspended after thousands of CSCS cards incorrectly issued to workers
Commenting on his appointment Balcon, a former apprentice for British Gas in the 1980s, said he understands how much having the right skills at a young age and support from an employer can transform an individual's career.
He said: "That's why I'm so passionate about skills and am thrilled to be joining the team at CITB to help many more people join the construction sector and to have long and fulfilling careers within it."
On his professional consultancy website he describes himself as having a working-class background which "still shapes the way I lead and feeling of entitlement is something I never had, though have seen in many others."