CITB says pandemic closing other industries has driven rise in fraudulant activity
The number of construction workers using fraudulently obtained qualifications has rocketed because of the covid-19 pandemic with nine testing centres suspended amid allegations hundreds of workers were handed CSCS cards when they shouldn't have been.
The Construction Industry Training Board told Building it has been forced to suspend the centres after results were falsified or the people taking them were given help to pass.
Three have since been reinstated with improved security measures but six have been permanently struck off.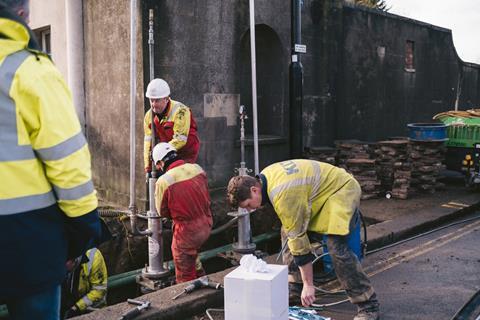 CITB fraud manager Ian Sidney said more than 5,000 people had taken a test at one of the nine centres.
The CITB has offered all people awarded the cards to retake the test but the take up rate has been low.
But at one of the centres, where 3,000 Construction Skills Certification Scheme (CSCS) cards were issued, just 57 – or less than 2% – have chosen to do so.
Sidney said the issue of fake cards being issued had been overtaken by the problem of people passing through falsified or supported results.
He said gangmasters or other criminals would approach test centres and bribe their way in.
Sidney added: "We're aware of good centres being approached by these facilitators, offering them carrier bags full of money to bring unlimited candidates to their centres.
"At a time when businesses are struggling, it's almost too good to refuse but what they're being offered is not what they are going to eventually get. It's like any blackmail, it's about control.
"Initially, there will be some money change hands and then subsequently they'll start to reduce the numbers or reduce costs. And then because you've taken the bribe you're stuck. We have had centres almost completely taken over by these organised groups."
He said some people had paid between £500 and £800. The legal cost of obtaining a card is around £150.
Sidney said the problem had been exacerbated by the pandemic with workers in thoses industries closed by covid-19, such as hospitality, nail salons and car washes, turning to construction, which by and large remained open during the pandemic, for work.
"Workers were drawn into construction and needed CSCS cards/qualifications to get on site," he said.
"Gangmasters then take advantage of illegal or trafficked workers offering help to cheat the system at inflated prices."
He said the centres could not be named as there were ongoing police investigations into whether anyone would be charged with fraud.