Chairman James Wates says conversations with BIS are 'ongoing'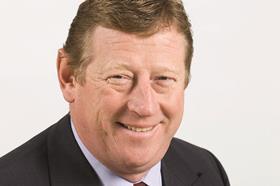 Construction's skills body the CITB has said it is still in the dark over what the government's plan to introduce an apprenticeships levy across the economy will mean for the CITB's existing training levy.
In his emergency Budget earlier this month, chancellor George Osborne said the government would introduce a levy on large companies to help pay for its aim of recruiting 3 million apprentices in this parliament.
Neither Osborne nor the accompanying Budget documents made clear whether the proposed levy would be charged in addition to the construction industry levy contractors already pay to support construction apprenticeships.
Speaking to Building this week, CITB chairman James Wates (pictured) said: "We know as little as everyone else. There's a lot that still needs to be understood."
Wates added that the CITB needs to "engage with government" and that conversations with the Department for Business, Innovation and Skills (BIS) regarding the levy are "ongoing".
However, he was defiant over the training body's future, saying: "The levy is in place until 2017 at least, and that allows us to plan ahead. We're planning for a long and successful future."
A BIS spokesperson told Building the department would establish how Osborne's levy would work with any existing industry levies by October, the time of the autumn spending round, and after "consultation with industry".
Construction is one of the few industries where a training board has the power to collect annual payments from companies to invest in training and apprenticeships, alongside the engineering and film industries.
The CITB levy accounts for more than 60% of the organisation's income, with contractors paying the CITB 0.5% on all PAYE spend and 1.5% on all labour-only subcontractor payments.
The CITB was not consulted on the Budget levy announcement ahead of time, and does not yet know whether large employers that already paid the construction levy would be exempt from Osborne's new proposal.