Training body will reduce its staff count to under a thousand as part of new business plan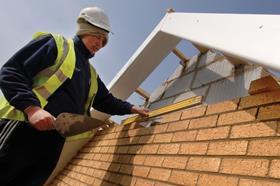 Staff numbers at the CITB will be cut to under a thousand as part of the training body's new three-year cost-cutting business plan.
In a bid to increase efficiency, the CITB will reduce its headcount by 30% over the next three years, with the number of full-time equivalent staff cut from around 1400 to 950.
The CITB said the move is part of its plan to be "more responsive to industry needs, return maximum levy value to construction employers, and make the organisation more modern, cost-efficient and able to help thousands more firms invest in training each year."
Jobs most likely to go under the plan are back office and support roles.
The training body adds that the staff reduction will be achieved by modernising its "currently outdated" systems and processes, as well as consolidating jobs "to reduce duplication" and outsourcing training instead of delivering it directly.
Steve Radley, the CITB's director of policy, said: "In delivering this plan, we will review all current CITB activity to make sure levy money is being used to best effect for construction employers.
"We will invest in the most-needed training, and work through partnerships and commissioning wherever possible to make sure it is available in the right places."
It comes after the triennial review of the CITB – which reviews whether the CITB and other industry training bodies should continue to exist – carried out by the Department for Business, Innovation and Skills (BIS) said it should cut jobs to "improve effectiveness".
The review recommended that the training body should "realise efficiencies and operational improvements in certain mid-office and back-office functions."
The triennial review was originally meant to be published in spring 2014 after being conducted under the coalition government, but was pushed back until after the general election in May 2015 and the announcement of the government's all-industry apprenticeship levy in July last year.
Building submitted an FOI request to BIS a month after the announcement of the apprenticeship levy, asking for the triennial review of the CITB to be published.
At the time, the request was rejected as the government said it was "not able to meet any requests for prior disclosure of the Triennial Review until the document is before Parliament."
The review was eventually published in December 2015.