Group hoping to ensure training continues at site after it moves out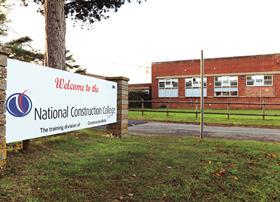 The Construction Industry Training Board has confirmed it will keep its headquarters at Bircham Newton until December 2019.
In an update on the progress of its Vision 2020 programme, the CITB said it will retain its Norfolk head office until the end of next year because of the high level of commercial interest CITB has generated in the future development of the site.
But the group has promised that it will move out of its historic home, where it has been since the 1960s, and in to new offices in nearby Peterborough by 2020.
The CITB said: "Maintaining its presence on site at Bircham Newton until December 2019 will support a more rapid sale of the training college, which we anticipate to commence during the summer of 2018. CITB will then be well placed to go to market on the remainder of the site."
The CITB board met last week to discuss the progress of the organisation's Vision 2020 which will modernise and repurpose the construction industry's training body.
The training provider says staying at the site will make it well placed to influence the future of the site, including ensuring training provision continues at Bircham Newton.
Maria Pilfold, Employer CITB Board Member, said: "After careful consideration at our Board meeting, we decided to a maintain presence at Bircham Newton no later than the end of 2019, recognising a small number of roles which may be needed to oversee final exit arrangements or development.
"CITB will keep its promise to industry to reform, moving to a new single head office site in 2020 which is a crucial element of our proposals. This decision offers further clarity to CITB colleagues and will enable the business to start formal consultations with employees in the near future."
The training body also announced it would be introducing its new training model in April, to enable employers to "get the right quality training, in the right place, at the right time".
CITB's new grant scheme will open at the same time, enabling firms to receive automated grant payments, axing red tape and ensuring much needed training grants reach SMEs and micro firms.
It is also expected that CITB will release its outsourcing tender towards the end of this month ensuring outsourced services can be agreed, secured and operating effectively by the end of 2018.