Number of staff has halved over four years under Vision 2020 restructuring
The number of people at the CITB earning £100,000 or more dropped from 14 to just one last year, the training body's latest accounts reveal.
And those picking up £60,000 or more dropped from 117 in the 2019/20 financial year to 70 in the 12 months to March this year – a fall of 40%.
The group said the reason for the decrease was because several high earners were included in a redundancy programme as part of an ongoing restructuring initiative called Vision 2020 which saw it shell out nearly £1.3m in payments during the period.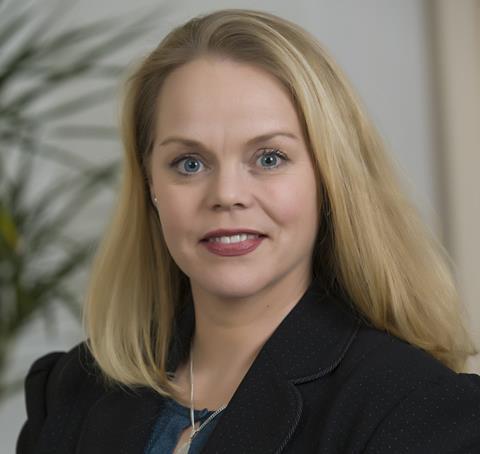 But the wages figures don't include the salaries paid to the CITB's directors which saw outgoing chief executive Sarah Beale, who leaves the group at the end of next week after 16 years at the organisation, handed £155,000 to £160,000 in pay – down from the £180,000 to £185,000 she picked up the year before.
In all, the six directors named in the report were paid up to £446,000 between them last year, a one third drop on the £680,000 they picked up in 2019/20.
CITB said its annual wage bill dropped 15% by more than £5m to £29m while it also pared back the amount it spent on temporary staff – trimming this figure by more than threefold from £5m to £1.5m.
The group has been undergoing a restructuring since Beale announced Vision 2020 nearly four years ago which has seen hundreds of jobs go.
At the start of the initiative, the group had more than 1,400 staff with the latest accounts showing the numbers employed at CITB during the period dropped 17% year-on-year to 764.
It said the latest redundancy payment was the last under the restructuring bringing the amount it has shelled out to former employees as a result to more than £13m.
The accounts also reveal CITB claimed £4.4m in payments from the government's Coronavirus Job Retention Scheme which saw 612 staff, around 80%, furloughed at any one time between April last year and the end of March 2021.
Total income for the year was £254m, £20m down on last time, with the bulk of this, £192m, coming from the levy. Expenditure fell by more than £90m from £283m to £188.5m.
The biggest recipients of grants were Taylor Wimpey with £1.8m, Kier with £1.79m and Transport for London with £1.76m. Others included Royal Bam with £1.56m and O'Rourke Investments, part of Laing O'Rourke, with £601,000.