Architecture Foundation shortlists five designs for a temporary new landmark for Aldgate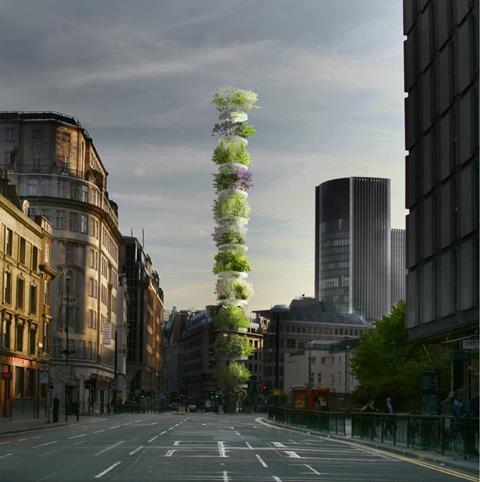 "Vertical Forest" by Sou Fujimoto Architects
This "Vertical Forest" by Sou Fujimoto Architects of Japan could become a temporary entrance to the City of London to stand throughout 2012. It is among the five shortlisted entries in the Architecture Foundation's international competition to mark the 250th anniversary of the destruction of the original City gates in 2010.
Described as a "New Aldgate", the design eventually chosen should, say the organisers, "celebrate London's openness and diversity, and the City's role as an international trading centre".
The other four designs shortlisted from almost 100 entries from around the world were the Magritte-inspired "Ceci n'est pas une maison" design by Canadian-based architect Normal, Donis of the Netherlands' "London Gate", UK-based Foster Lomas' "The Listening Posts" and Juan Alfonso Galan Arquitecto of the UK's "Aldgate to the World".
The designs will be on show as part of the London Festival of Architecture until 4 July at St Botolph-without-Aldgate Church, which faces the site for the new entrance, in Aldgate High Street, London EC3N 1AB. The exhibition is free to visit and will be open Monday-Saturday: 10am-6pm and Sunday 12pm-6pm