FSA concludes investigation into collapsed social housing contractor saying it did not find "sufficient evidence" to pursue former executives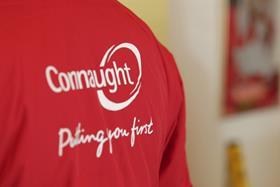 Executives who presided over the collapse of social housing contractor Connaught will face no action by the City regulator.
Two years after the firm went into administration, the Financial Services Authority (FSA) has closed an investigation into whether the company's directors or senior managers broke financial rules.
An FSA spokesperson told Building: "The FSA investigated various circumstances surrounding the collapse of the company but has not found sufficient evidence to take action against any director or senior manager of Connaught.'
Although at the time of Connaught's failure in September 2010, it was widely reported that regulators were investigating, for two years there has been no further news, to the frustration of creditors, former employees and shareholders.
Connaught grew from a small family-owned concrete specialist in Sidmouth to become a £600m turnover firm listed on the FTSE 250.
In 2010, it revealed it was massively short of funds and in danger of breaching its banking covenants.
The FSA is understood to have examined whether its senior managers or directors made false statements to the market in the months leading up to Connaught's fall. The FSA also looked at whether executives committed insider trading by selling shares ahead of negative news being announced. No evidence of either was found.
In a separate inquiry, the Financial Reporting Council's auditing and accountancy disciplinary unit is continuing to investigate whether the company's accountants or PwC, its external auditors, breached professional conduct rules.