Ian Tyler's replacement Andrew McNaughton welcomed as safe pair of hands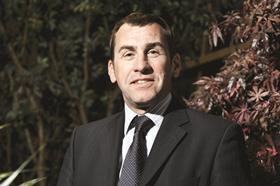 The surprise announcement yesterday that Balfour Beatty chief executive Ian Tyler is to step down has left the City relatively unmoved, with the £11bn turnover firm's share price remaining stable and analysts welcoming the appointment of Andrew McNaughton in Tyler's place.
In a statement yesterday, the UK's largest contractor said that McNaughton (pictured left) - who is currently deputy chief executive and chief operating officer - would take the reins from 31 March.
Tyler, who has led the group for eight years, will remain with the company until the end of April to "ensure a smooth transition", the firm said.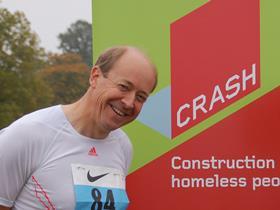 Under Tyler (pictured left), Balfour Beatty has trebled in size and has diversified globally through acquisitions such as Parsons Brinckerhoff in 2009.
More recently he has overseen the ongoing restructuring over the past year and a profit warning two months ago which saw a sharp drop in shareprice.
Balfour Beatty's share price fell around 3% on the news, but was up around 7% on early trading this morning.
Howard Seymour, Numis Securities analyst, said Tyler had had a "fantastic" period in charge and dismissed suggestions his departure was connected to the firm's November profit warning.
He said McNaughton's appointment was a "natural succession", after he became chief operating officer in 2009 and then deputy chief executive last year. "This is something long in the planning - although it has perhaps come a little earlier than expected," he said.
Panmure Gordon Analyst Andy Brown said under Tyler's leadership Balfour Beatty had undergone a period of dramatic transformation, evolving from a largely UK-based construction business to a global infrastructure and professional services company.
He said although the move was a surprise, McNaughton's appointment was unlikely to herald any major changes to the firm's overall strategy. "McNaughton has been part of the development of their strategy, so we expect they will carry on with what they're doing," he said.
Investec analyst Andrew Gibb said there was little detail as to the reasons behind Ian Tyler's decision to step down. "It may be a surprise to some in terms of timing, given the fundamental restructuring on-going within the group at present.
But he said McNaughton "would appear to be a logical replacement".