Communities minister writes to chief of Planning Inspectorate over Local Plans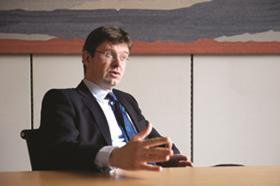 Communities secretary Greg Clark has written to the chief executive of the planning inspectorate urging him to help speed up the formation of Local Plans
In a letter to Simon Ridley, Clark emphasised the role that the government plays in assisting authorities in getting plans up-to-date.
In the letter Clark said: "The government accords great importance to authorities getting up-to-date Local Plans in place and to supporting them in doing so as a priority.
"The Planning Inspectorate plays an important role in examining plans impartially and publicly to ensure that they are legally compliant and sound, and many inspectors have already demonstrated commendable pragmatism and flexibility at examination to enable councils to get plans in place.
"I have, however, seen recent examples where councils are being advised to withdraw plans without being given the option to undertake further work to address shortcomings identified at examination."
The letter by Clark has emerged only a couple of weeks after a raft of new planning measures were announced in the Budget. Local councils have been told to implement a Local Plan by 2017 or face "intervention" by central government.
In cases where the government does intervene the Department for Communities and Local Government (DCLG) will arrange for the documents to be written 'in consultation with local people'.
In the letter Clark adds: "I will also clarify how early review may be used as a way of ensuring that a Local Plan is not unnecessarily delayed by seeking to resolve matters which are not critical to the plan's soundness or legal compliance as a whole."