Deputy prime minister says government needs to 'mobilize more public spending on infrastructure'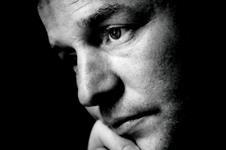 Nick Clegg has raised the prospect of a boost to infrastructure investment in the forthcoming budget after conceding that the coalition government cut capital spending too deeply when it came to power.
In an interview with House magazine, the deputy prime minister said the government needed to mobilize more public spending on infrastructure in a bid to drive the economic recovery.
The admission comes as the latest Office for National Statistics figures showed the UK economy shrunk by 0.3% in the final quarter of 2012, raising fears of a triple-dip recession.
He said: "Wherever we can we've got to mobilise more capital investment into productive capital because the economic evidence is overwhelming. It helps create jobs now, people go onto construction sites, it raises the productive capacity of the economy in the longer run."
Clegg added that he believed the government had cut capital spending too deeply.
He said: "If I'm going to be sort of self-critical, there was this reduction in capital spending when we came into the Coalition Government.
"I think we comforted ourselves at the time that it was actually no more than what [former chancellor] Alistair Darling spelt out anyway, so in a sense everybody was predicting a significant drop off in capital investment.
"But I think we've all realised that you actually need, in order to foster a recovery, to try and mobilise as much public and private capital into infrastructure as possible."
Clegg also hit out at his "frustration" over the Conservative Party's failure to push ahead on the green agenda.
He said: "I'm not going to hide the fact that I found it quite frustrating that all the talk about green politics sometimes has proved harder to actually put into practice - because of a reluctance on behalf of my coalition partners to really do what they said they would do on the green issues.
"I don't regard green issues as an add-on. I think it's an absolute vital strand in the re-invention of the British economy.
"We have a huge opportunity to, to be a world-beater in offshore wind, in renewable technologies. I think [former energy secretary] Chris [Huhne] and [energy secretary] Ed [Davey] have done a great, great job, and it's really important that we now invite investors to come in and make the multi-billion pound investments they need to in our new, diverse, renewable energy mix."
He added that he was "frustrated" with the Conservatives failure ot sign up to a decarbonisation target in the Energy Bill. "I was frustrated. Because of Conservative reluctance to sign up to decarbonisation target we sent quite mixed signals to investors in a way that can jeopardise jobs in the energy sector over a period of time."