Pennon says others who worked on job owe it £25m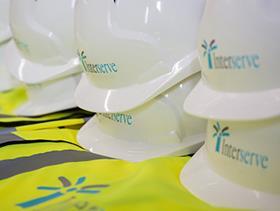 The parent company of the firm that is demanding £72m from Interserve for botching work on an energy-from-waste plant has revealed it is chasing a further £25m from other firms who worked on the job.
Waste management specialist Viridor booted Interserve off the Glasgow scheme in November 2016, complaining that it had "repeatedly failed" to meet its delivery milestones. It added that it was "no longer able to tolerate" delays to the work.
In its latest annual report, Viridor's parent, listed water utility Pennon, said it was chasing £97m it says it has spent "to address remediation and non-conformities" at the plant.
It reiterated that Interserve owes it £72m but added that it was after a further £25m from "other contractors and advisors".
It said the £25m figure "considers a broader range of counterparties to the project".
In the report, which was published at the end of June, the firm said the scheme had been due to cost £155m but this has now ballooned to £273m – which includes shelling out £21m on providing additional throughput capacity.
It added: "Viridor is contractually entitled to recover the incremental remediation and non-conformities spend, including from the original contractor, Interserve Construction, under certain circumstances.
"The group believes these circumstances have been met for a substantial element which is recoverable from Interserve. Whilst dialogue with Interserve is ongoing, the group is preparing to legally pursue the matter."
In its 2018 annual report, Pennon said the cost of the Glasgow plant had hit £238m but made no mention of looking to recoup money from other firms who have worked on the scheme.
Interserve has previously disputed how much it owes Pennon and a spokesperson told Building the sum "is materially lower than amounts claimed by the client". Viridor declined to comment.
Yesterday, Building revealed that the east Midlands councils threatening to boot an Interserve team from a lucrative waste management contract because it has still not finished an energy-from-waste plant had begun steps to replace the pair.
The scheme at Derby was supposed to be completed in spring 2017 but commissioning work, which began at the start of last year, has still not finished.