Fed-up local authorities lose patience with JV as delays drag on at £145m plant 
The east Midlands councils threatening to boot an Interserve team from a lucrative waste management contract because it has still not finished an energy-from-waste plant have now begun steps to replace the pair.
Derby city council and Derbyshire county council have issued a Prior Information Notice (PIN) alerting rivals to the "possible end of [our] long term waste management contract with [Interserve joint venture] Resource Recovery Solutions [RRS]".
Interserve and JV partner, waste management specialist Renewi, signed a 27 year deal worth £950m with the local authorities five years ago which, as well as building the £145m plant at Sinfin in Derby, also includes work to operate and manage nine household waste recycling centres and manage a further two waste transfer stations.
Interserve has had sole responsibility for building the plant but more than two years after its spring 2017 deadline has failed to hand it over – despite entering the commissioning phase in January last year.
Now the councils are making good on earlier threats to bin the pair with Derby city council leader Chris Poulter saying: "The PIN notice is all part of our planning to find a contractor with the necessary experience, technical competence and financial backing to deliver this waste management contract if the current contract with RRS is brought to an end."
He added: "If the contract with RRS does come to an end, contingency plans have been drawn up to make sure existing services can continue."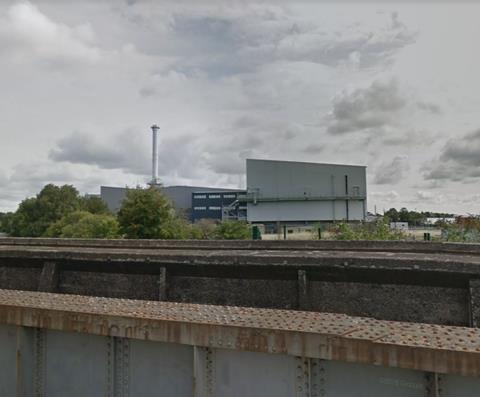 The councils said the notice, which was issued earlier this week, follows an ultimatum the pair issued to RRS's banks in April, telling them to ensure the project is finished or see the entire contract terminated.
It gave them a 120 day deadline to respond with this running out next week.
Last month, Renewi, which is listed on the London Stock Exchange and formed in 2017 after Shanks was bought by Dutch firm Van Gansewinkel Groep, said it had resigned itself to the pair's contract being ripped up by the client.
The firm told investors in its annual report that it has "provided for the complete termination of the PPP contract" because of "the failure of our partner, Interserve, to commission the [Sinfin] facility".
Renewi said this would mean a €64m (£57m) writedown of its investment in the facility and extra provisions for the costs of exiting – which it said were the biggest reasons why the firm lost €98m (£89m) in 2018.
And the firm also said it was owed €11.6m (£10.4m) by Interserve "but which remains outstanding".
The plant has been dogged by a series of problems, including issues with the biofilter and the need to carry out remedial work on windows. Locals have also complained about smells and an infestation of flies.
A spokesperson for Interserve said: "We continue to work with all of the project stakeholders to resolve any outstanding matters."
Renewi has been contacted for comment.