Infrastructure and Projects Authority warns Birmingham job has 'issues in number of key areas'
The £778m programme to prepare Birmingham for the 2022 Commonwealth Games requires "urgent action" in order to be a success, according to the Infrastructure and Projects Authority.
In its 2019 Annual Report, the IPA gave the Commonwealth Games an amber/red rating – in its first inclusion in the report's seven-year existence.
According to the IPA's ratings, this means "successful delivery of the project is in doubt, with major risks or issues apparent in a number of key areas.
"Urgent action is needed to address these problems and/or assess whether resolution is feasible." But the report did not spell out what the exact risks were.
Data from the Department for Digital, Media, Culture and Sport (DCMS), which was used to support the IPA's report, said: "The project was amber/red at quarter two due to its complexity, profile and budget which was not confirmed.
"A delivery unit to support the Games has been established within DCMS and the organising committee for the Games has been set up."
Both reports use data from September 2018.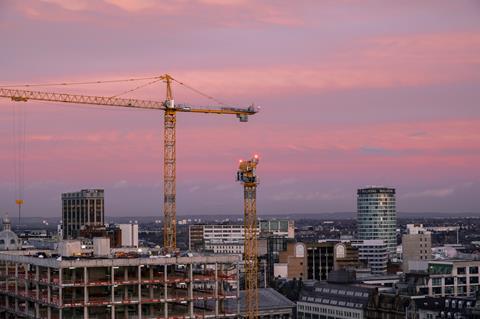 The DCMS said delivery of the capital projects of the Games, which includes construction of the athlete's village, redevelopment of Alexander Stadium, the main venue for the event, and building the new aquatics centre, was underway and "on track".
While neither report specified the issues that needed to be addressed, councils and authorities working on a number of the capital schemes have previously flagged concerns about the projects.
Last August, just a week after Wates won the £50m contract to build the aquatics centre, Building revealed the job was one of two authorities are so worried about being built on time that it has already been given a red risk rating.
The centre, which is being built in Smethwick, and the £15m-£20m redevelopment of Perry Barr railway station, which will service the main stadium and athlete's village, had both been given a high risk of busting their deadline or budget.
Other projects ranked by the IPA included Crossrail, which was given a red rating – meaning successful delivery of the project appears to be "unachievable" – while HS2 received an amber/red rating for the seventh year in a row.
But the expansion of Heathrow Airport was only given an amber ranking, meaning "successful delivery appears feasible".
The restoration and renewal of parliament was not included in the report.