New business also falls for eighth month in a row in January, says Markit/CIPS survey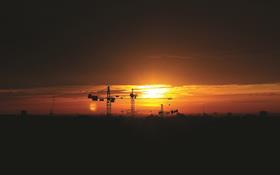 Construction activity fell for a third consecutive month in January, according to the latest Markit/CIPS survey.
The headline index recorded 48.7, unmoved from December's six-month low. The index, which is drawn from a survey of construction purchasing managers, runs from 0-100, with any score below 50 representing a fall in activity.
New business also declined for the eighth month running – the longest continuous period of decline since 2008-9.
However the pace of contraction was at its slowest rate since October 2012.
The full Markit/CIPS release is attached (see below).
Tim Moore, Senior Economist at Markit and author of the Markit/CIPS Construction PMI, said: "January's survey results are yet another indicator of the severe underlying fragility across the UK construction sector, with output failing to rise in any of the three monitored sub-sectors for the first time since last summer.
"Snowfall at the start of the year may have disrupted output to some degree, but unfavourable weather outside is clearly far down the long list of difficulties afflicting construction companies at present.
"Weakness was again most prominent within the house building sub-sector during January, while civil engineering swung back into contraction after a four-month period of growth."
"Despite the ongoing downturn in output, there was some let up in the pace of new order decline, as well as a resilient employment trend in January. Looking ahead, construction firms reported improved optimism about the business outlook, although much of this appeared to rest on hopes that the chorus of calls for greater public sector investment spending starts to come to fruition."
David Noble, Chief Executive Officer at the Chartered Institute of Purchasing & Supply, said: "Snow compounded difficult economic conditions to ensure the construction sector's winter blues continued into January.
"Yet against expectations, businesses have a spring in their step looking ahead to 2013. This new-found confidence has been buoyed by news of public investment, but it could be found wanting, if the Government's recent rhetoric on major infrastructure projects fails to bear fruit.
"In a reversal of fortunes, the commercial sector stabilised after a tough second half of 2012, while civil engineering has experienced its first decline in 5 months. The housing sector continues to contract albeit at a less severe pace than we have become used to in the last year.
"Levels of new business had been falling at a worrying pace and this decline appears to have stabilised to some extent; perhaps this is one of the reasons employment has grown for the first time since September.
"Like much of the sector however, staff numbers remain below the long term average and we expect this trend to continue across the board."