Annual forecast from ConstructionSkills warns industry won't return to 07/08 peak till 2022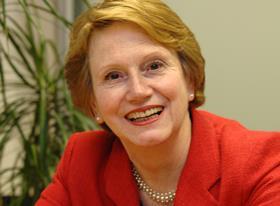 The construction industry is likely to face "ten more years of pain", CITB ConstructionSkills has warned.
The organisation's annual skills forecast, the ConstructionSkills Network report, said that the prospects for the industry over the next five years are as discouraging as the last five years, which it called "one of its most difficult periods since the Second World War".
It said that the industry would only grow at an average of 0.8% over the period and would not match its 2007 output peak until 2022.
It also suggested a looming problem of underemployment with three regions - Northern Ireland, Yorkshire and Humberside and the North West -showing a gap of more than 15% between falls in output and falls in employment over the last five years.
Deputy chairman of ConstructionSkills Judy Lowe called some of the report's findings "shocking" and said there was "no way to dress it up".
"Construction found itself at the heart of a 'perfect storm' in 2012…worryingly the outlook doesn't look much better. By 2017, construction output will still be 12% down on its 2007 peak, and employment 17% down on its peak in 2008.
"Indeed we don't anticipate the industry returning to its former levels until 2022."
Lowe added that construction is a "vital engine" for growth in the economy and reiterated her call for government stimulus.
The report said that 2012 had seen sixty thousand jobs lost, and a 9% fall in output including the following:
20% downturn in public sector housing and non-housing construction;
5% downturn in private housing construction;
10% per cent downturn in commercial sector construction and;
15% downturn in infrastructure construction.
The study predicted fall in construction employment every year from 2013-16, reaching a low of 2.36m – the lowest employment level in the industry since 2000.
The research was based on two sets of interviews with 700 firms and industry bodies carried out by Experian.