CPA survey paints positive picture of construction output for first quarter 2015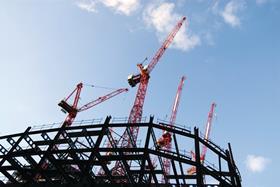 The construction industry has grown in output for the eighth consecutive quarter as firms reported another increase in activity for the first quarter of 2015.
According to the Construction Trade Survey, published by the Construction Products Assocation (CPA), large contractors, SMEs, civil engineers and product manufacturers all reported growth in output for the first quarter of this year, with further expansion anticipated throughout 2015.
On balance, 50% of building contractors reported construction output rose in the first quarter of 2015 compared with a year ago.
Private housing output rose in the first quarter according to 54% of building contractors, while 23% reported an increase in commercial output compared to last year.
The CPA survey paints a different picture of construction output than the ONS, which said the sector shrank in the first quarter of 2015.
Commenting on the survey, Stephen Ratcliffe, director at UKCG, said: "The continued growth in construction reported by the latest survey is encouraging, and hopefully the clear general election result will help minimise any impact on work pipelines."
Costs have also risen in the industry, with over 60% of building contractors reporting a rise in labour costs, and over 80% reporting a rise in material costs, compared to the previous quarter.
Richard Bereford, chief executive of the National Federation of Builders, warned: "Companies are finding that prices agreed during leaner times have risen and are eroding profits, despite a rise in orders.
"With the industry entering a growth period, companies must take a longer term view when setting prices to ensure their survival."