PwC report finds 631 firms became insolvent between July and September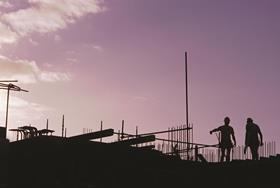 The number of insolvencies in the construction sector fell for the second consecutive quarter in the third quarter of this year, a report by PwC has found.
Between July and September, 631 construction became insolvent – below the 656 which did in the second quarter and 759 in the second quarter.
The number of insolvencies in the third quarter was also at its lowest level for over two years.
However Jonathan Hook, PwC's engineering and construction leader, said he expected the number of insolvencies to rise again over the winter.
He said: "Whilst there has been a decline in the number of insolvencies over the last two quarters the industry remains under severe pricing and cash flow pressure.
"I anticipate further failures in the supply chain over the winter period with the first quarter of next year being the peak point for failures in the sector."
In total over 6,000 construction firms have fallen into insolvency over the past two years.