Latest ONS figures shows continued drop in construction output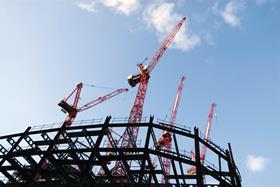 Construction industry output has continued to fall after recording a 1.3% drop month-on-month in May, according to the latest figures by the ONS.
The drop came after a 0.8% month-on-month fall in construction output in April.
In May, all new work decreased by 1.5%, with all types of new work except infrastructure reporting decreases. Total housing reported the largest fall of 5.8%.
Repair and maintenance (R&M) decreased by 1.0%, although falls in non-housing and private housing R&M were offset slightly by public housing R&M, which increased by 1.8%.
Despite the month-on-month fall, construction output was up 1.3% on the previous May, while all new work increased by 3.2% compared with May 2014.
Reacting to the figures, chief executive of Scape Group , Mark Robinson, said: "April and May were affected by insecurity caused by the election, the threat of a Mansion Tax, and the prospect of an uncertain result post-election which unsettled the sector, but now we have a majority government we predict growth in output will continue on an upward trajectory."
He added that the growth in output the period between March and May 2015 compared with a year ago shows "that the market is healthy and there is strong investment in the sector."
The figures come after the ONS published a set of major upward revisions in construction output last month, which painted a more positive picture of construction output over the preceding 15 months, prompting a change in the ONS's methodology for calculating construction ouptut.