Markit/CIPS sees construction output growth at the start of 2016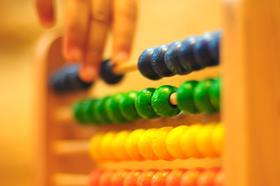 Construction output experienced its weakest growth for nine months in January, according to the latest Markit/CIPS survey.
A number of buyers said softer business growth acted as a brake on output growth and staff hiring at the start of 2016.
A slowdown in new order growth was also recorded at the start of 2016 - the slowest for four months – and respondents said clients were showing greater caution.
Tim Moore, senior economist at Markit and author of the Markit/CIPS Construction PMI® said firms had "struggled for momentum" at the start of the year, citing "heightened economic uncertainty" curbing new orders and contributing to one of the weakest rises in output levels since the summer of 2013.
However, higher levels of output were recorded across all three areas of construction activity with commercial activity the best performing category in January and a number of construction companies also saw an upturn in infrastructure related contracts.
Moore added that business confidence has subsided across the construction sector after the "multiyear highs seen in 2015" with the survey indicating that firms are less upbeat about growth prospects.
Chartered Institute of Procurement & Supply chief executive David Noble said: "Struggling to keep up with the recovery of recent months, the new orders index was the lowest for four months and overall activity growth softened, bringing with it lower job hiring and more caution about the sustainability of the current economic climate hit by adverse global conditions."
He added that supply chains were experiencing pressures due to the brick shortage increasing delivery times.