Survey shows construction and property leading the rest of the economy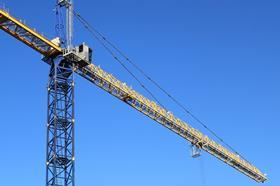 Construction is the most optimistic business sector in the UK, according to a survey of business confidence by Grant Thornton.
The Business Confidence Monitor, undertaken by ICAEW and Grant Thornton, found that the construction registered a confidence score of +52 in the first quarter of 2014, up from +31 in the last quarter of last year, and far above the +37 registered for UK business as a whole.
The survey found that construction businesses also expected growth in exports in the year ahead, a key plank of the government's industrial strategy for the sector.
The findings come as the UK economy as a whole is predicted to grow by 1.5% in the first quarter of the year, with the Bank of England yesterday raising growth forecasts for the year as a whole to 3.4%.
The survey also found that the related sector of property was the second most confident of it's prospects for the year ahead.
Phil Westerman, partner and head of construction at Grant Thornton UK, said the figures showed a real turnaround for one of the sectors worst hit by the downturn. "Overall figures remain encouraging, particularly in regards to expected growth, this is despite output remaining well below its pre-financial crisis peak," he said.
"There is very much a feeling within construction companies we've been talking that the sector will be a key driver for recovery in the year ahead."
"It is important that construction businesses capitalise on and invest strategically in their workforce to combat the skills shortage in the current market, while recognising the risks that are associated with periods of growth."