Latest ONS figures revise up growth in final quarter of last year, with construction expanding by £1.5bn over 2013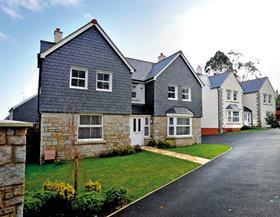 Construction output grew marginally in the final quarter of last year, helping construction to grow 1.3% over the full year.
The Office for National Statistics (ONS) said today that construction output rose 0.2% in the fourth quarter, when compared with the first.
This is an upward revision of the ONS' first estimate last month, which said output fell 0.3% quarter-on-quarter.
The figures showed total new work rose 0.7% quarter-on-quarter, but total repairs and maintenance fell 0.5%.
The figures showed output grew 2% when comparing December with November, with total new work up 3.4% and repairs and maintenance down 0.2%.
The figures also showed output grew 1.3% when comparing 2013 with 2012, which equates to growth of around £1.49bn.
The estimated total volume of construction output in 2013 was £112.6bn, which is 3.9% greater than the level recorded during the economic downturn in 2009.
However, construction output remains 12.2% below its peak of £128.2 billion recorded in 2007.
The ONS said the 1.3% annual growth in construction output was almost solely due to new housing, which increased 10.4%, or around £2.1bn, year-on-year, alongside a small growth contribution from non-housing repair & maintenance of 0.7%.
The ONS said that after a slow beginning to the year where construction output fell 1.0% in Q1, output grew steadily throughout the year and has now produced three consecutive quarters of growth for the first time since Q3 2010.
Simon Rawlinson, head of strategic research & insight at EC Harris, said the rise of 1.3% over the year marked "a key milestone in the trajectory of industry recovery".
He said that after the first estimate of output had shown a fall of 0.3%, suggesting recovery had stalled towards the end of the year, today's revision to 0.2% growth was "reassuring in that it shows not only that rapid growth seen during the middle of 2013 has been consolidated, but also that levels of activity across most sectors have been higher than previously reported".
He added: "Highlights from the latest release include a continuing upward trend in housing and some growth in infrastructure.
"The commercial sector has lost some momentum, whilst the industrial sector has fallen to a new trough in the current cycle - hardly a good sign for the rebalancing of the economy.
"The rate of growth in private housing output has slowed, but at 4% is still robust. New build continues to be stronger that repair and maintenance, suggesting that owners are still retaining cash.
"Looking forward, indicators of future activity suggest that growth trajectory should be maintained, although the terrible weather experienced so far during 2014 will inevitably hit output in the short term.
"However, most of this will be recovered through acceleration during the rest of the year."