But number of collapses is down on 2011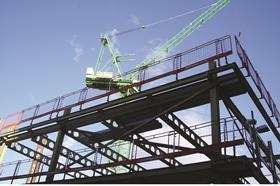 The construction sector suffered 289 insolvencies in July, according to Experian's latest Business Insolvency Index.
The figure was down 5% on July 2011, while insolvencies across the whole of the UK economy also fell 9% over the period to 1,776.
The rate of insolvencies across the UK economy remained below this year's peak of 0.11% in March at 0.09%.
Max Firth, managing director of Experian Business Information Services in the UK and Ireland, said: "Since March this year, when the insolvency rate peaked at 0.11%, it has remained fairly stable – between 0.08% and 0.09%.
"The lack of any real increase is clearly welcome and this picture is unlikely to change in the near future."