Past three months saw an average 49,000 jobs unfilled as firms pay out bonuses to keep hold of staff
Vacancies in construction remain stubbornly high, with figures for the past three months matching an industry record.
According to the latest ONS figures, an average 49,000 jobs in the sector were unfilled between February and April.
High vacancy rates have been a trend since last summer, with numbers rarely dipping below 40,000, having surpassed this figure for the first time between July and September 2021.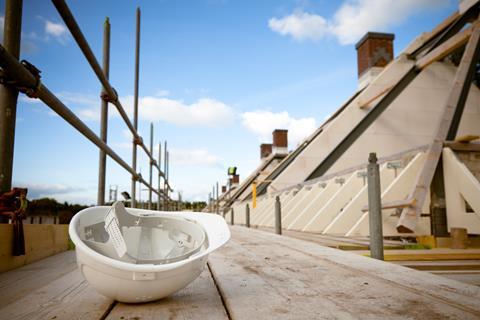 Between December 2021 and February 2022, the latest record was set with 49,000 vacancies recorded – a feat that was matched in the most recent figures.
Trends and prices data dashboard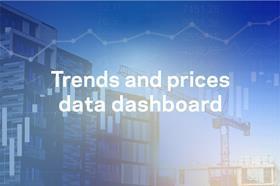 Your one-stop-shop for the all the latest price changes and trends in the building materials, energy, housing and construction labour markets.
Building's trends and prices data dashboard pulls together figures from 14 different datasets into easy-to-use line graphs, bar charts and animated visualisations.
The sector experienced a 28.1% increase in average vacancy numbers on the previous quarter and a 78.8% rise year-on-year.
However, the percentage increase year-on-year remains below the average across the economy, which stands at 94.9%.
Unemployment in the UK fell to 3.7%, its lowest level since 1974, meaning there were fewer unemployed people than job vacancies in the country for the first time since records began.
According to the ONS' monthly earnings estimates, taken from PAYE data, wages in construction remain strong.
April 2022 set records for aggregate and median pay in construction. The median worker received £2,356 last month, while across the industry companies shelled out a total of £3.8bn in wages.
Darren Morgan, director of economic statistics at the ONS, said: "Continued strong bonuses in some sectors such as construction and especially finance mean that total pay is continuing to grow faster than prices on average, but underlying regular incomes are now falling sharply in real terms".
With bonus payments excluded, workers across the UK economy received an average 4.2% wage rise in the three months to March, significantly below the 7% inflation rate. However, when bonus payments are included with bonuses average annual pay was up 7% to March.
Hannah Slaughter, senior economist at the Resolution Foundation, said many workers were taking advantage of the tight labour market to move jobs and that employers were "responding by paying bonuses to hire or retain key staff".
She added: "But for the vast majority of the workforce, the labour market may feel far less hot. There is little sign of wider pay pressures building and real wages are getting squeezed even tighter."