Sector employment rebounds after year of job cuts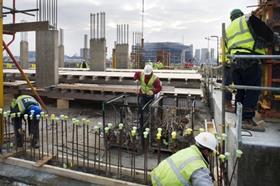 The number of people employed by the construction sector rebounded in the second quarter of this year, according to ONS statistics.
The industry took on 34,000 new people over the April to June period compared to January to March, taking total employment in the sector to 1,293,000.
The rise in construction jobs came as unemployment across the whole economy fell by 46,000 in the second quarter.
In London, the number of people out of work fell by 42,000, suggesting some of the improvement in the job market was due to jobs created by the capital's Olympic preparations.
Despite the rise in construction jobs – the first for a year – employment in the sector was still 53,000 down on the second quarter last year, when 1,346,000 were employed in the sector.