Firms on government's £2.9bn construction consultancy framework fear bureaucratic bidding process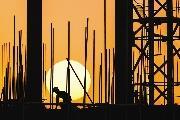 Firms on the government's £2.9bn construction consultancy framework fear its 32-strong membership will dilute the volume of work available and lead to a bureaucratic bidding process.
The Crown Commercial Service (CCS), the government's buying arm, confirmed the 32 successful bidders last month. The framework splits into six lots, each containing 10-16 suppliers, meaning that firms will be competing against up to 15 other businesses for each work package.
A Building magazine investigation into the much-delayed CCS framwork, which was finally awarded last month, has uncovered concerns about how the framework will operate.
One disgruntled framework member told Building the framework format "will mean work is more diluted". A source at another successful bidder said: "The public clients have got to find a way to reduce the number of people they go out to on each tender otherwise this could just waste so much industry time."
Another firm on the framework expressed concern that not enough clients will use the framework, which is officially open to all government departments and public bodies. "There is a degree of nervousness that it will have lost some of the momentum from the old Office of Government Commerce [OGC] framework," the source said.