Bowmer & Kirkland chosen for weather simulation scheme
Salford university has chosen Bowmer & Kirkland to build a new £12m research facility that has been designed to simulate extreme weather conditions from around the world.
Known as Energy House 2.0, the facility is set to be used to carry out research for the construction sector.
The council said: "This new facility will allow the university to increase the scope of research by simulating extreme weather conditions from around the world, servicing the global construction industry."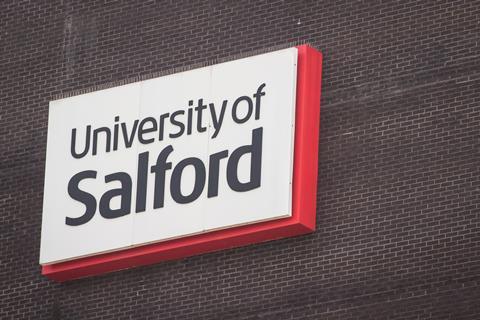 Aecom is the project and cost manager on the scheme.
Initial plans for the project were announced last year but were scaled back in February after the university carried out value engineering.
The university said B&K's £11.8m contract would still provide a research facility that supported work in the built environment despite the rethink.
The contract award notice said: "Following design development and value engineering, the scheme has been reduced in scale to ensure the key primary output of weather simulation remains.
"While this is the case, some of the systems providing weather simulation are to be retrofitted at a later date."
Work is due to start at the beginning of next year, with the new facility set to open in spring 2021.
The job is part of the university and the city council's joint £800m masterplan, which was unveiled by the university and 5 Plus Architects at French prioperty show MIPIM last year