Construction businesses warn government review could trigger break clauses in retrofit contracts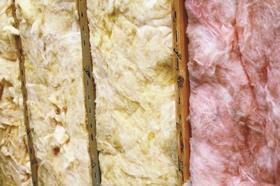 Construction firms delivering the £1.3bn Energy Companies Obligation scheme could be told by energy firms to down tools overnight if the government decides to overhaul the scheme, Building can reveal.
Multiple industry sources told Building this week they are concerned break clauses in their contracts that allow energy firms to pull funding if the regulations governing the scheme change, could suddenly leave them without a pipeline of retrofit work if the energy firms choose to turn off the tap. They also fear being leftout of pocket for work that they have already started.
The government is undertaking a review of the Energy Companies Obligation (ECO), which pays for energy efficiency measures to be installed in some of the nation's poorest households, as well as other green levies on energy bills, in an attempt to bring down the cost of energy bills.
But many industry leaders are opposed to cuts to the ECO. A letter signed by Building as part of its Green for Growth campaign, as well as more than 50 industry bosses, was co-ordinated by UKGBC and sent to the prime minister this week urging him against cuts to the scheme.
The ECO provides £1.3bn of annual work for contractors and, according to the latest government figures, has funded retrofit work to 215,705 homes. This compares with only 57 homes completed under the ECO's sister scheme the Green Deal.
Companies did work under what they thought were agreed contracts and were then told the rules had changed
One industry source said insulation firms had already had a "horrendous" 2013 with lower levels of work than expected and "could not go through" another hiatus in work. Another said any changes to the scheme needed to be handled "carefully" to "keep the industry alive".
Andrew Warren, director of the Association for the Conservation of Energy (ACE), said there was a history of energy firms pulling funding for schemes at the last minute under previous insulation schemes, CERT and CESP.
He said: "Companies undertook work under what they thought were agreed contracts and were then told the rules had changed and they were left very heavily out of pocket."
The debate over green levies on energy bills has raged over the last week after the prime minister announced he wanted to "roll back" the green charges on bills.
Deputy prime minister Nick Clegg said he would "not accept" scaling back ECO, but did say some green levies could be paid for through general taxation.
When Building asked energy firms if they included break clauses for changes in regulation in their contracts, Npower said its contracts were confidential; Scottish Power said it would "reimburse" contractors for work already undertaken in full; EDF merely said it supported a "stable supply chain"; and SSE said it did not have such a clause.
British Gas and Eon were both unavailable for comment.
The poll attached to this story, asked:
Should the prime minister save the Energy Company Obligation (ECO) scheme?
The poll has now closed. To see the results click here.