UK Green Building council issues warning to government on plans to scale back energy efficiency scheme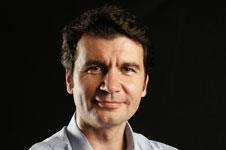 More than 10,000 construction and insulation jobs will be put at risk if the government proceeds with plans to cut green levies on energy bills, the UK Green Building Council has warned.
The government is currently conducting a view of the levies after David Cameron said he wanted them to be "rolled back" as part of an effort to ease the burden of rising energy bills.
It is expected to announce changes to the Energy Companies Obligation (ECO), which pays for energy efficiency measures in low income households, in the Autumn Statement on 4 December.
Paul King, chief executive of the UK Green Building Council, said: "The Prime Minister needs to realise that going after ECO in a bid to cut household energy bills could end up costing 10,000 construction and insulation jobs.
"That will decimate the very industry that is helping people – including some of the most vulnerable in society – reduce their bills in the long-term."
Social housing firm Gentoo reported that it had seen one scheme worth £500,000 cancelled just weeks before it was due to go ahead, with further schemes also cancelled.
Director Sally Hancox said: "The position the industry currently finds itself in is extremely serious and we are calling for urgent action to be taken before more jobs are put at risk and vulnerable households left to choose between eating or heating their home this winter."
Rob Lambe, managing director of contractor Willmott Dixon Energy Services, said his firm had "invested heavily" in the energy efficiency market.
He added: "Over the next year we anticipated employing more than 400 tradesmen installing insulation to solid walled properties. But if ECO funding is cut, this work will simply come to a grinding halt and these jobs will be lost, with thousands more at risk in the wider industry."