Worries most prevalent in London and the South-east
Brexit's impact on the cost and availability of materials is the biggest concern for contractors looking at the next 12 months, an RLB survey has revealed.
Supply chain capacity and material costs and availability were both significant worries to the survey's respondents, with nearly 45% of contractors saying that their Brexit planning had affected their preferred supply chain.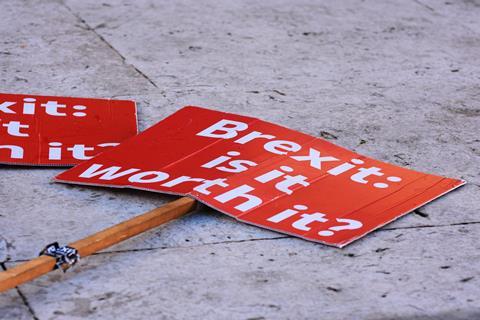 Respondents to the survey ranked the impact of Brexit on workloads as 5th out of six possible concerns, with the issue most prevalent inside the M25 and in the South-east.
In the North West the biggest concern for contractors was that there was too much work, while in the Midlands people were most worried about the cost or availability of labour.
The survey also found that only a minority of projects provide contractors with a BIM model during the procurement stages of a project, despite the benefits such as design interrogation and reduced risk allocation.
It also revealed that current adoption rates of MMC remained relatively low – with two thirds of respondents saying it is only used in 25% of projects.
A quarter of respondents said cost was the biggest barrier to MMC uptake, while 20% flagged client resistance as the greatest hurdle.
Most respondents expected MMC uptake to accelerate over the next three years.