CLC boss Andy Mitchell says action at London sites now needed as 'matter of urgency'
Contractors in London are being asked to stagger start times or get workers to use different forms of transport after ministers raised the alarm at pictures this week of overcrowding on Tube trains, warning that builders might be banned from parts of the network during the morning peak.
So worried is the Construction Leadership Council's co-chair Andy Mitchell by the situation, that he has now written to firms asking them to rethink how they get workers to sites, particularly those travelling in from east London and beyond.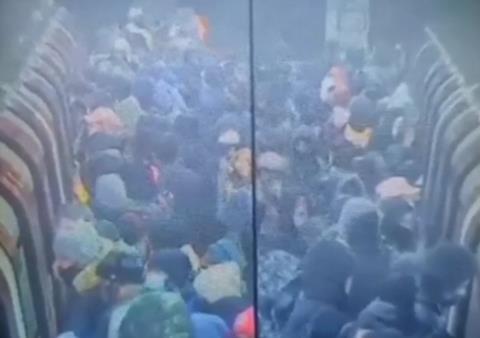 In yesterday's letter, seen by Building, Mitchell said: "There is significant overcrowding particularly on the Jubilee line which has become unacceptable. Please distribute this message and take whatever action you can as a matter of urgency."
Mitchell said transport secretary Grant Shapps is asking workers not to use the network to the east of London between 6am and 8am.
Mitchell's letter warns firms of the "very real risk" of ministers imposing restrictions if the situation did not improve. He said: "It is apparent that the overcrowding includes significant numbers from our industry."
Any curbs on travel for construction workers would last for some weeks, Mitchell said, adding: "It is vital that alternative modes of transport or travel times outside of this particular time are used."
The Jubilee line has been particularly busy with images yesterday showing overcrowding at Canning Town station – reminiscent of scenes last spring during the first lockdown when pictures of packed Tube trains made the headlines.
The line is also served by national rail and London Overground stations in east London such as Stratford and Canada Water along with the DLR at Canning Town.
The RMT rail union's John Leach told the BBC there were "serious pinch points every morning, basically when construction workers are travelling in early".
He added: "It's a big question for the government, really, making everyone still go to work at the moment in central London on these construction sites."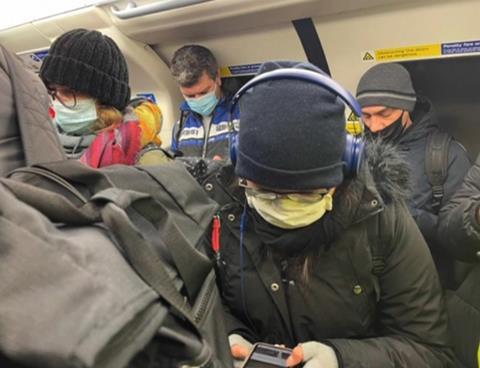 Mitchell's warning comes just days after new business secretary Kwasi Kwarteng wrote an open letter to the industry telling it it is safe to carry on working and spelling out why sites are continuing to stay open.
In Monday's letter, he wrote: "Where it is essential to travel or to stay in accommodation, whether to get to your work or for the purposes of carrying out your work, those in the industry are able to do so."
TfL said the overcrowding at Canning Town yesterday was caused by three trains being cancelled at short notice.