Councillors narrowly approve revised scheme after previous proposal for 27-storey tower kicked out
Formation Architects' proposals for the latest phase of town-centre redevelopment in Woolwich, south-east London, have narrowly won the backing of local councillors despite concerns over the centrepiece tower.
The scheme will deliver 712 new homes and around 2,000sq m of commercial and community floorspace.
A total of 549 of the new homes will be for private sale, 113 will be offered for London Affordable Rent and 50 will be offered for shared ownership.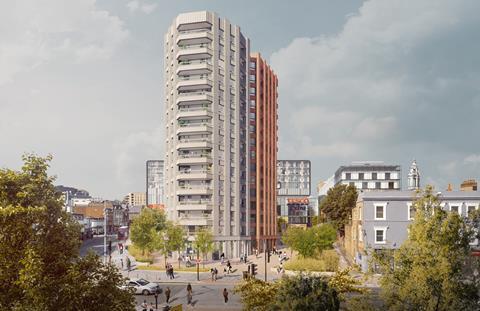 Sheppard Robson designed the first two phases of the Woolwich Central development, which delivered a new civic centre for Greeenwich Council and a new branch of Tesco with 259 homes above. The scheme was built by Willmott Dixon.
Formation Architects' original proposals for phases three and four of the scheme featured a 27-storey mixed-use tower fronting Woolwich's main General Gordon Square and would have delivered 804 homes across both phases.
But councillors rejected the scheme in 2018 on the grounds that it represented overdevelopment and negatively affected the area's built heritage. The decision was upheld by a planning inspector and then-housing secretary Robert Jenrick in June 2020.
Formaton's latest proposals for developer Meyer Homes would deliver a single 15-storey building fronting General Gordon Square as part of phase three and seven blocks ranging in height from 12 to 16 storeys in the scheme's fourth phase, south of the Tesco store.
Government heritage adviser Historic England said the phase-three tower would have a dominant impact on the nearby Woolwich Conservation Area and affect views of the grade I-listed Royal Brass Foundry in the Woolwich Arsenal Conservation Area. But it said it should be for Greenwich Council to determine the weight of those harms against the public benefits of the scheme.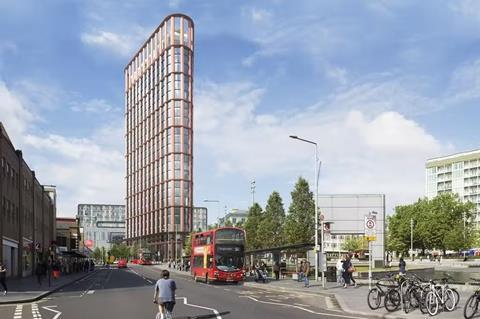 Planning officers acknowledged the impact of the 15-storey tower on the Woolwich Conservation Area, but they said it was "at the lower end of the scale" for "less than substantial harm". They added that the tower also had "the benefit of screening the existing Tesco building" in some views.
Recommending the scheme for approval, officers said the height of the General Gordon Square block had been reduced significantly from the appeal scheme but would still bring the townscape benefits flagged by the planning inspector who reviewed the 27-storey proposals.
Members of Greenwich Council's Planning Board deliberated for three hours before voting to approve Formation Architects' proposals by four to three at their most recent meeting.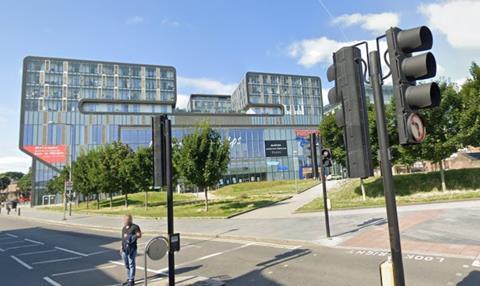 Board chair Gary Dillon was one of two committee members who abstained in the vote. He said that the phase-three tower had "room for improvement".
But he said he had "concerns" about going through a further appeal process in relation to the plans because of the number of changes that had already been made.