Firm's fee income set to increase at least 50% in the year to March 2016, compared to previous year's results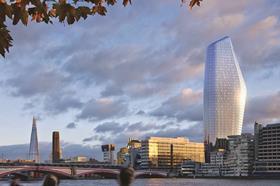 Cost consultant Core Five is on course to hit £7m fee income in its third full year of business.
Partner and co-founder James Clark told Building the firm's fee income will increase at least 50% in the year to March 2016 to break the £7m mark, up from £4.7m the previous year. The consultant will also top 70 staff by the end of 2015.
Core Five was founded by Clark and four other former Davis Langdon directors in May 2012 - Gerard Cook, Barry Hayden, Chris Amesbury and Stephen Pickersgill.
The firm specialises in London commercial, mixed-use and residential schemes, and also has an office in Denmark where it is working on Copenhagen's Natural History Museum.
Clark said the firm has advised on over 30 projects with a development value above £100m, including Berkeley's 52-storey One Blackfriars residential tower on London's South Bank.
Clark said the firm has been "very fortunate with the clients and the projects it is involved with".
The firm is looking to further expand its existing market share in the retirement living, PRS, student accommodation, leisure and retail sectors.
"Inevitably as we grow we need to add strings to our bow," Clark said.
Clark argued the company was taking advantage of "great opportunities" in the market, particularly as many of its clients become frustrated with larger firms, adding that "it is the right time to be a relatively small, independent, niche business".
He added that the firm is "bullish" about the year ahead and is still seeing dramatic growth in its core markets, with the office and residential sectors still growing at "a similar pace to a year ago".
The firm predicts tender price inflation of 6% for 2015 and 5% for 2016 and a drop to 3.5% for 2017, signalling in its view the beginning of a levelling off as increasing land prices and construction costs impact on project viability.