Disputes costing more and taking longer to resolve, EC Harris report finds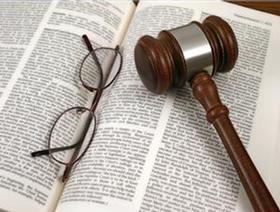 Construction disputes in the UK are costing more and taking longer to resolve, a report by EC Harris has found.
The average value of a dispute in the UK jumped 35% in 2011 to £6.5m up from £4.8m the previous year.
The Global Construction Disputes report also found the time taken to resolve UK disputes had increased, from 6.75 months in 2010 to 8.7 months in 2011.
The cost of disputes fell in every region of the world last year, except in the UK, Europe and the Middle East.
Gary Kitt, head of contract solutions in the UK at EC Harris, said: "The length of time for resolution of disputes in the UK has increased due to parties' reluctance to refer disputes to adjudication quite as readily as in past years.
"This would appear to be as a result of the inconsistent results obtained in adjudication proceedings.
"In addition, once matters are referred to adjudication these proceedings regularly exceed the statutory period of 28 days for a decision."