TfL admits scheme will need more than extra £650m of funding forecast last November
The final bill for Crossrail looks set to bust £19bn with Transport for London revealing it expects costs on the job to go up again.
Nine months ago, the railway's bosses said the job would need an extra £400m to £650m to get it finished taking the cost to more than £18bn.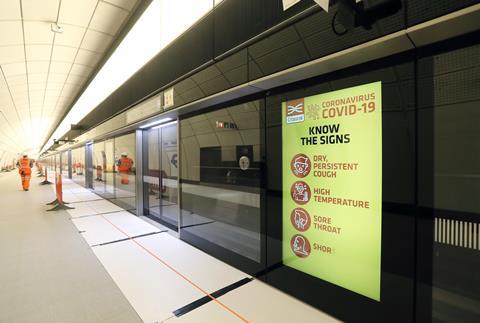 But TfL is now predicting it will need even more money and ahead of a board meeting tomorrow (Wednesday), the organisation said: "The latest projections suggest that the cost to complete the Crossrail project, including risk contingency, is expected to be higher than the potential increase, previously announced on 8 November 2019, of between £400m and £650m above the financing package."
Last week, Crossrail said the job would miss its latest opening deadline of next summer and admitted costs on the line looked set to increase further.
TfL added: "In conjunction with the refinement of the remaining work schedule, the extent of any cost increases is being ascertained alongside potential mitigations, before being validated and confirmed in due course."
It said it and the Department for Transport, which is also bankrolling the job, are in discussions over where the extra cash will come from.
TfL is facing a £5bn funding black hole after fare revenue on the network crashed in the wake of the covid-19 lockdown brought in by the government in March.
News that Crossrail would miss another opening deadline, which has in part been blamed on the time lost caused by the covid-19 pandemic, follows previous opening dates that have also come and gone.
It was originally due to open in December 2018 but in August that year, the deadline was pushed back to the following year before being revised to an opening window of between October this year and next March. But earlier this year, this was delayed to next summer.