Firm benefitting from focus on consultancy work
Costain is eyeing margins of 5% from 2026 as the firm says it is beginning to reap the benefits of focusing on better earning consultancy work and concentrating on complex infrastructure jobs.
Announcing new margin milestones, chief executive Alex Vaughan said it was looking at an operating margin next year of 3.5% and 4.5% in 2025 with the firm targeting 5% from 2026 onwards.
In its 2022 results published this morning, the firm said operating margins for last year were 2.5% but Vaughan said doubling that number was possible in the next few years.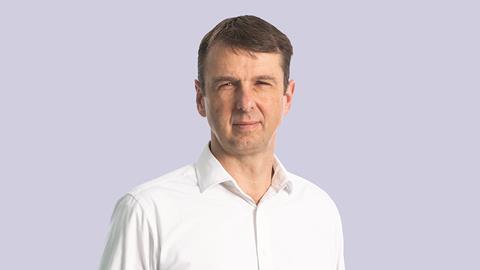 He added: "We can do so by operational improvements, broadening the mix of what we do and focusing on those sectors where the margins are higher such as consultancy work in defence and energy.
"We have chosen to focus on those markets where non-discretionary investment has to be made. I'm pleased with the progress we are making in consultancy and it's growing and significant part of the business."
As well as digging tunnels for HS2, the firm is also a delivery assurance partner on the A303 road upgrade and a design partner on several schemes for Transport for London.
Costain's revenue last year was up 21% to £1.4bn with pre-tax profit up 30% to £32.8m from a £13.3m loss last time with net cash up from £119m to £124m. Its order book was £2.8bn, down from £3.4bn at the end of 2021, but the 2022 year-end number was up £100,000 on the half-year figure.
The firm also gave an update on dividend payments, saying it "recognises the importance of dividends to shareholders and remains committed to returning to dividend payments when appropriate".
Analysts were buoyed by the news on margins with a note from broker Liberum saying the 4.5% figure would be "market leading" while in an update Investec said: "The positive development of the business mix sees management guiding towards a return to dividend payments with margin progression and increasing cash generation over for the next three years."
Liberum and Investec are pencilling in revenue this year of £1.3bn with pre-tax profit slated to be between £38m and £40m.