Dubai contractor to take 15% stake in business
Costain has formally completed a £100m share issue which will see a Middle East contractor become the firm's largest shareholder.
The cash raising move, announced when the firm announced its 2019 results in March, was passed at a general meeting yesterday evening.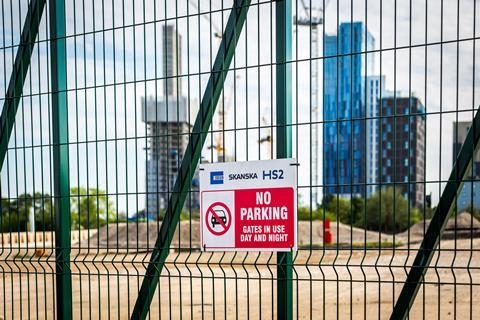 Chief executive Alex Vaughan said: "We are pleased to have completed our £100 million equity raise providing us with a stronger balance sheet to take advantage of opportunities in our target markets. Costain has significant potential to capitalise on the UK's many infrastructure investment programmes."
Dubai-based ASGC approached the firm in the wake of its announcement more than two months ago that it was looking to raise the money to shore up its balance sheet.
The HS2 contractor, which has 3,400 staff working across 160 locations, said that under the deal 30-year-old ASGC will sink £25m into the business – giving it a 15% share in the firm.
The stake will mean it will eclipse fund manager JO Hambro, which owns around 10% of the business, as the largest single shareholder.
Costain has furloughed around 300 staff because of the covid-19 pandemic. It added that 70% of its work had continued during the crisis with those jobs stopped mainly its schemes in London but Vaughan said more sites were now reopening.
The firm slumped to a £6.6m pre-tax loss in 2019 from a £40.2m profit. Revenue was down from £1.5bn to £1.2bn.
During the year, Costain took a £37m hit on a road scheme in south Wales, called the A465 Heads of the Valleys, and a £9.7m cost to fix a roof at the £260m National Synchrotron facility in Oxfordshire which Costain's building business completed in 2006.