Wyllie will leave in May after 14 years running the business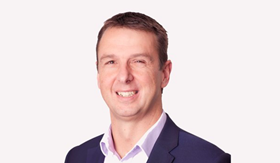 Costain has named a new chief executive as Andrew Wyllie leaves after 14 years heading up the firm.
Wyllie joined from Taylor Woodrow Construction, where he was managing director, back in 2005 and replaced Stuart Doughty.
Wyllie, who became the president of the ICE last November, was in charge of TayWood at the time it carried out work to build the new OCS stand at the Oval cricket ground in south London. He said he will now be looking at a series of non-exec roles where he already sits as a non-exec on Yorkshire Water's board.
He will be replaced in May by Alex Vaughan (pictured), the current managing director of the group's natural resources division.
Vaughan, a qualified QS, joined Costain in 1992 and has held roles including corporate development director and group HR director.
The contractor made the annoucement as it saw pre-tax profit slip from £41.8m to £40.2m last year. Turnover during the period was down 13% to £1.5bn. The bulk of this, £1.1bn, was from its infrastructure business, which includes it roads and rail arms, with the remainder from its natural resources business.
The group's net cash position jumped from £119m to £178m.
Wyllie said the contractor was targeting better margins in 2019, with an increase in profit on a lower turnover through a changing mix of activities. And he played down the threat posed by Brexit, saying Costain's business model will "remain resilient under the range of most likely scenarios".