Contractor's pre-tax profit falls to £3.1m over the first half of the year, with firm taking a £3.7m hit on failed bid for May Gurney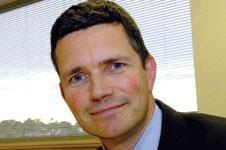 Contractor Costain has reported pre-tax profit in the first half of the year down almost 80% to £3.1m, on falling revenue.
Revenue fell 3.2% to £463m in the six months to June 30, and the profit was hit by a £3.7m cost related to the aborted bid for rival May Gurney.
However, the contractor said that when you strip out exceptional items, such as the May Gurney bid costs and last year's sale of PFI assets, underlying profit actually rose 3% to £10.7m.
The contractor also reported a 20% rise in its forward order book to £2.9bn, with 90% of this work representing repeat orders.
Costain chairman David Allvey, said the results represented an "encouraging start to the year", noting the increase in underlying profit and rising order book, but said "market conditions which continue to be challenging."
He added the firm remained on course to deliver a result for the year in line with the Board's expectations.
The period saw Costain's net cash fall to £64.3m, remaining in positive territory unlike many of its closest rivals.
Speaking to Building, chief executive Andrew Wyllie said Costain had had an "encouraging start to the year" and was benefiting from a move towards "cost-reimbursable" contracts, a more collaborative and flexible form of working, which sees a contractor paid only for the cost of its work plus an agreed margin in return for more certainty that work will continue.
Major contract wins in first half of 2013 included a place on the £450m AMP6 programme for Thames Water and a £300m Crossrail tunnelling fit-out job, which Costain will deliver as part of a joint venture with TSO and rail specialist Alstom Transport.
"Over 90% of our order book [in the first half] is on a cost-reimbursable basis," Wyllie said.
"Big customers are increasingly placing five to 10 year contracts and they have a range of requirements which change and develop and they want a collaborative partnership," he said.
"What we are seeing is big customers who are consolidating their supply chains and wish to work with firms like Costain on a long-term basis."
Wyllie said Costain had put its unsuccessful bid for support services firm May Gurney behind it and remained ambitious and eager to grow both organically and through acquisitions.
Earlier this month, the firm paid £10.6m for Aberdeen-based oil and gas project manager EPC Offshore, which will be combined with Costain's ClerkMaxwell subsidiary to create a division called Costain Upstream.
Wyllie said: "You should reasonably expect to see more acquisitions in the future."