Contractor posts £8.9m loss and writedown on long-awaited disposal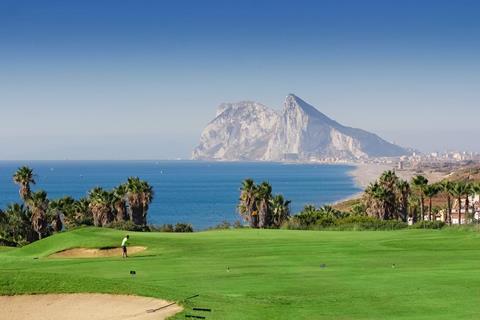 Costain has sold its Alcaidesa golf operation in southern Spain, for €15.2m (£12.8m), posting a loss of £4m.
The infrastructure giant sold the business, which is near Gibraltar and consists of two golf courses (pictured), land and a clubhouse, to Millennium Hotels Real Estate through a share sale.
Costain will book the £4m loss on the sale in its next results, as well as a write-down of £4.9m on a nearby a 624-berth marina, which it also hopes to sell soon.
Alcaidesa halved its operating losses last year to £700,000 on turnover of £5.4m, which was marginally up on 2017.
Costain, which has been involved in the Spanish operation for more than 15 years, has seen the business, along with the marina concession, as non-core for a number of years.
Announcing its interim results in August, the firm said that underlying operating profit for 2019 will be down, coming in at between £38m and £42m, meaning its full year figure could be off more than a quarter from last year's £52.5m.
It said that problems on a legacy contract, delays to new work starting and the cancellation of one project, thought to be the M4 widening scheme which was pulled by the Welsh government in May costing the firm £500m-worth of work, meant pre-tax profit slumped 58% to £8.4m in the six months to June. Revenue during the period was down 22% to £599m.