Announcement comes after profit warning last week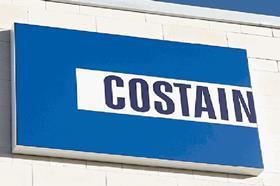 Costain wants to increase the amount of consultancy work it does in the future, new chief executive Alex Vaughan has said.
The contractor issued a shock profit warning last week which sent its share price tumbling after the firm said a number of projects had been delayed and it was having to pick up the tab for the cost of repair work on the £260m National Synchrotron facility in Oxfordshire which it completed in 2006.
Shares closed last night at 191p, up on Monday night's price of 174p as investors digested news of Vaughan's plans.
But this was still some way down on the 309p at close last Thursday, the night before the profit warning.
Vaughan told analysts at the London Stock Exchange the firm was targeting higher margin work such as consultancy, digital technological solutions and asset optimisation.
Costain currently carries out around two-thirds of its work from infrastructure contracting but Vaughan, who took over from Andrew Wyllie in May, said it will only generate 45% of its turnover from this part of the business in the future.
It wants to grow consultancy work from its current 15% to 20% with Vaughan looking at growing margins in the sector to between 8% and 10%.
"The shape of our business will drive us to focus on those services we can deliver to clients which enhance the value of us to them, and of us to our shareholders," he added.