Shares plunge as contractor says results will be hit by project delays and cancellations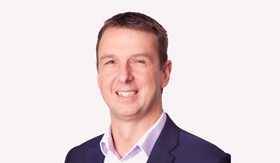 Costain's new chief executive Alex Vaughan has been forced to announce that profit in the half year will be off by £10m and warn that full year profit in 2019 will be down by as much as a quarter.
The firm said its underlying operating profit for 2019 will be down by as much as 28% after being caught up in a number of project delays and cancellations.
Spooked investors reacted badly to the news with the shares nosediving 40% to 187p at 11 10am, from last night's close of 309p.
The firm has been landed with a £9.8m charge following its work on the £260m National Synchrotron facility in Oxfordshire which Costain completed in 2006.
An arbitration made in favour of the facility's operator Diamond Light Source Limited earlier this year saw it hit for the cost of remedial works to the roof.
Costain said the sub-contractor who installed the roof would have been contractually liable for the repairs but went into administration in November 2017 – leaving it to foot the bill.
It said this will be included as a one-off charge in its interim results for the six months to 30 June which will be announced on 21 August.
And the firm, whose work to build a new Crossrail station at Bond Street still won't be finished when the rest of the central London section of the railway opens by March 2021, said delays and project cancellations meant turnover and profit will be down in 2019.
Costain said delays to schemes such as HS2, turning the M6 into a smart motorway and the cancellation of the work to widen the M4 around Newport, mean underlying operating profit would be between £38m and £42m. The firm reported an underlying operating profit in 2018 of £52.5m.
Vaughan (pictured), who took over from Andrew Wyllie after 14 years at the beginning of last month, is due to present a new strategy for the firm next week.
He said Costain had secured revenue of £1.1bn in the year to date which includes work with utilities Severn Trent Water and Yorkshire Water.