Developer contributions and business rates to be used to contribute to cost of Northern Line extension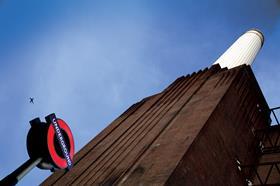 Wandsworth and Lambeth councils are set to use local business rates to help pay for the extension of the Northern Line to Battersea as part of an innovative funding deal to realise construction of the project
Under the plans, the Greater London Authority will GLA borrow up to £1bn to pay for the extension, with a repayment guarantee provided by the UK Government to minimise borrowing costs.
The loan repayments will then be made through two revenue streams:
Contributions from local developers collected by the local authorises under the section 106 and Community Infrastructure Levy (CIL) regimes.
The growth in business rates revenue within a new Nine Elms enterprise zone, which would include the regeneration area's key development sites. The zone would stay in operation for at least 25 years
The scheme would see the Northern Line's Charing Cross branch extended from Kennington to Battersea Power Station.
Ravi Govindia, leader of Wandsworth Council said: "This project could represent a major breakthrough in the way we pay for vital infrastructure projects in this country. We plan to use an enterprise zone as a funding tool for a major transport upgrade, which in turn, will create new growth, new jobs, and even greater tax receipts in the future."
The plans are set to support 16,000 new homes across the Nine Elms area of the South Bank.
An application for permission for the extension under the Transport and Works Act is due to be submitted by Transport for London before the end of April.