Housebuilder also reveals it sacked staff following accounting probe
Countryside Properties' Ian Sutcliffe is stepping down next year after taking the top job in 2013.
Sutcliffe will be replaced at the beginning of next year by Iain McPherson, who currently heads the group's Partnerships South business. Sutcliffe will leave the business at the end of March.
The move was confirmed this morning as the housebuilder unveiled its latest results for the year to September 2019.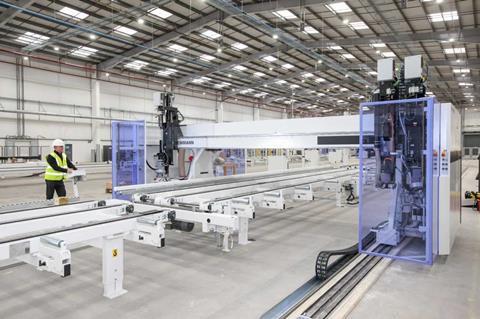 Completions were up a third to 5,733 pushing with revenue up 21% to £1.2bn. Pre-tax profit was up 13% to £203.6m.
The firm also announced that it had to bring in accountant Deloitte to carry out an investigation into the accounts of its Manchester region.
The firm said it was hit with a "non-cash charge of £7.4m to impair the value of inventories".
Group chief financial officer Mike Scott added: "This was the result of costs accrued over a four-year period not being appropriately recognised in the consolidated statement of comprehensive income."
Scott said it had got rid of staff at the centre of the probe.
The firm's modular housing factory (pictured), which opened at Warrington in March, delivered 376 homes in its first six months, with the firm saying it was on track for 1,400 homes in 2020. Countryside has previously said it is looking at opening two more factories in the future in the Midlands and the South-east.