Housebuilder says it is on track to hit management forecasts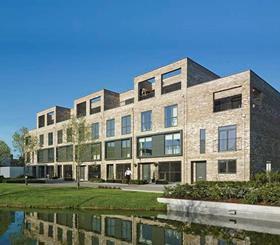 Countryside is ramping up its activity in building affordable homes and private units for rent, boosted by last year's Westleigh acquisition and its latest partnership deal with Sigma Capital.
In an update on trading the housebuilder said it had completed more than 1,000 new homes in the three months to the end of last year – 413 affordable units, up 52% year-on-year; 341 homes for the private rental sector, up 66%, and 340 private sale units, down 10%.
The group's partnership business saw completions up 35% to 850 homes, driven by an additional 249 homes from the Westleigh deal, with the operation's land bank standing at 34,254 plots, up 73%.
Its housebuilding division saw completions up 9% to 244 homes, boosted by a 30% increase in private completions, while its landbank dipped slightly to 19,649 plots.
The group's overall order book has risen 76% to £946m, two thirds of which is accounted for by its partnership operation.
Last year Countryside extended its deal with Sigma, announcing the latest arrangement would see it build a further 5,000 private rental sector homes for the private equity group.
The firm said the current political environment remained "uncertain", but its business model meant it would be able to meet demand for homes of all tenures.
Ian Sutcliffe, Countryside's chief executive, said the firm's "balanced business model continues to give us sector leading growth and greater resilience from our mixed tenure delivery".
It expected to meet market expectations for the year, with a consensus forecast figure of £291m for the group's annual pre-tax profit would represent a 61% increase on last year's reported £181m number.