Essex-based housebuilder set to benefit from Westleigh acquisition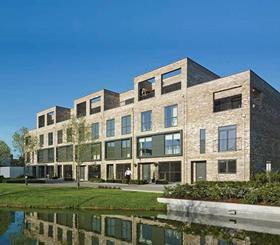 Countryside Properties said "robust trading" in the first half was keeping its growth on track.
In the run-up to announcing its half-year results next month the Brentwood, Essex-based firm said visitor levels, cancellations and net reservations had all been in line with expectations, while underlying sales price growth had been 3%.
It added that build cost inflation, particularly in London and the South East, had settled down to around 3% as well.
Housebuilding completions were up 7% with private average selling price (ASP) edging down 1.3% to £531,000.
The group's partnerships operation saw 19% growth in completions, while ASP dipped 11% to £308,000, in line with expectations.
The acquisition of Leicestershire-based housebuilder Westleigh earlier this month for £135.4m is expected to be earnings enhancing in the current financial year. It completed 1,159 homes in the 12 months to 31 March 2018.
Ian Sutcliffe, Countryside's chief executive, said the firm was in "great shape and our acquisition of Westleigh will further increase our partnerships momentum by expanding our geographic reach and mixed tenure delivery".
Countryside, which posted annual pre-tax profit last year of £141.7m on turnover of £1.03bn, publishes its results for the six months to 31 March 2018 on Thursday, 17 May 2018.