Strong demand in London bolsters housebuilder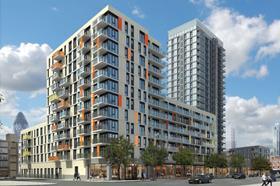 Telford Homes is expecting to deliver an annual pre-tax profit up more than 30% for the year to the end of March 2018.
The spike in profit has been boosted by a three percentage-point rise in operating margin.
And with robust demand for its build-to-rent housing the London-focused housebuilder also predicted turnover will be higher than 2017's £291.9m, a group record, having also delivered £34.1m in pre-tax profit last year.
The group is currently building nearly 3,000 homes and has a total development pipeline of 4,000 units.
Supply constraints in the capital meant demand for rental properties remained strong, "with more people actually choosing to rent rather than it just being their only option", Telford said in a statement.
In January the group launched the second phase of its build-to-rent New Garden Quarter development in Stratford, with more than 50 units of the 100 sold going to Chinese investors.
Telford said investor demand for such properties showed no sign of slowing down and was exploring the possibility of longer-term partnerships with some of these investors.
Of the homes it is building for sale the group said the average price point was just below £539,000, up 2% year-on-year.
Jon Di-Stefano, chief executive of Telford Homes, said his firm's growth was underpinned by the lack of supply of new homes in London.
"Demand for our product at more affordable price points remains strong. Build-to-rent is the most exciting part of our business in the near term and I believe our increased focus on this sector will drive the next phase of our growth and bring even greater success."
Telford Homes announces it results for the year to 31 March 2018 on Wednesday 30 May 2018.