Housebuilder joins the London stock exchange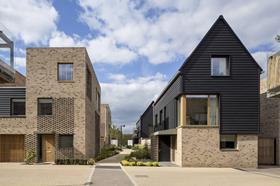 Countryside has listed on the London stock exchange valued at £1bn.
The housebuilder, which announced its intention to float last month, raised around £114m, half of which will be used to accelerate development of existing sites, with the other half used to reduce debt.
Ian Sutcliffe, chief executive of Countryside, said: "We have been extremely pleased with the investor response to our offer, in what has been a challenging period for the wider markets.
"Our differentiated business model, and the future growth opportunity it represents, has been well understood by investors."
Sutcliffe has said the firm will seek to capitalise on a "surge of opportunities" in estate regeneration work, which already makes up 46% of its revenue.
The group's directors believe it can grow output by more than 50% from the 2,364 units built this year, to over 3,600 units per year. It is targeting operating margins of over 17% and return on capital employed of over 28%.