Builders hail ruling as major boost for land supply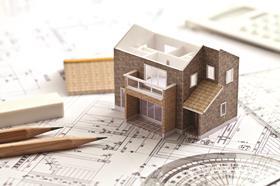 Small builders have welcomed a High Court ruling that restores an exemption for small sites from affordable housing.
In a judgement issued on Wednesday, the Appeal Court backed a government policy waiving section 106 affordable housing requirements on sites of 10 units or fewer.
The policy, which was introduced in November 2014 to stimulate house building on small sites, was thrown into limbo last year after it was rejected by a High Court judge last July.
West Berkshire and Reading councils had mounted a joint judicial review of the policy on the grounds that the government had not collected sufficient evidence to justify exempting the small sites.
However the government's appeal against the High Court's July ruling was upheld, meaning that the policy can be reinstated.
Welcoming the appeal judgement, planning minister Brandon Lewis said: "Today's judgment by the Court of Appeal restores common sense to the system, and ensures that those builders developing smaller sites - including self-builders - don't face costs that could stop them from building any homes at all.
"This case was a total waste of taxpayers' money and the uncertainty the case created amongst housebuilders stalled new development from coming through.
"I hope councils focus their time and money on delivering the front line service that their residents rely on and helping support new housebuilding in their areas that is very much needed."
Brian Berry, chief executive of the Federation of Master Builders, said the verdict would "go a long way" to support those builders that relied on developing small sites.
"It will make the economics of small-scale development that much easier and should increase the use of small sites in sustainable locations for the delivery of new homes.
"These contributions are prohibitive for many smaller developers, killing off thousands of otherwise viable schemes, and acting as a serious barrier to expansion. The threshold's reinstatement will protect the very smallest developments from being lumbered with unaffordable requirements, allowing them to bring forward small-scale, sustainable developments, which will ultimately be of huge benefit to everyone, local councils included."
West Berkshire and Reading said they are considering whether to appeal the latest court verdict.