April collapse of Construction Partnership UK likely to be one of first building firms felled by coronavirus crisis
A company which had furloughed all of its staff only to later collapse leaving trade creditors more than £9m out of pocket was sunk by coronavirus and a £3m bad debt, an administrator's report has said.
Lancashire firm Construction Partnership UK (CPUK) hit the headlines in the spring when it went into administration at the end of April with all 94 staff, then on the government's jobs retention scheme, losing their jobs.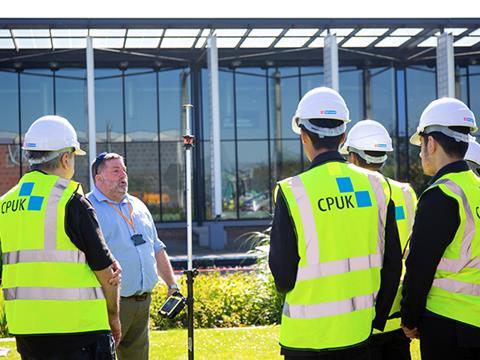 The £40m turnover Skelmersdale firm, which worked on contracts in the Midlands and northern England, could well be one of the first firms to be sent under by the covid-19 crisis.
According to a report by administrator Duff & Phelps, filed at Companies House, it said the pandemic worsened the company's financial problems in March and added: "[It] resulted in all [10] live contract sites the company was working on to be closed. Furthermore, several new projects were either deferred or cancelled."
CPUK came into the crisis already faltering after being hit with a £3m bad debt last year on a student accommodation scheme called The Rise in the middle of Liverpool.
The report said the firm had carried out £7m-worth of work at the 432-bed scheme when payments started drying up after the scheme's funder went into administration.
Work on the job stopped in April last year with CPUK eventually teaming up with the developer in an unsuccessful attempt to find a new financier.
Duff & Phelps said the firm had also been plagued by other contract losses following employer defaults in payment, cost overruns and raw material price increases.
At the time of its collapse, the firm had just over £805,000 in its bank account part of which has been swallowed up by the firm's bank while another secured creditor, bridging loan firm Anita Venetian, has been told it will get its £500,000 loan back.
Employees make up the bulk of preferential claims which total £73,000 but have been told they might not get all of their missing money back.
Trade creditors are owed £9.2m and, along with HMRC which is owed £571,000, have been told they will get an unspecified amount in the pound back.
The report also took the unusual step to quash speculation that a new company called GGS Build had been set up by the directors of CPUK "in the knowledge CPUK was going to cease trading. Having looked into this particular matter recently, the joint administrators can confirm that this is not the case.
"It is the joint administrators' understanding that this company was created at the request of a client for a potential development project. The project was not started, GGS Build never opened a bank account and the company will be closed following the demise of [CPUK]."